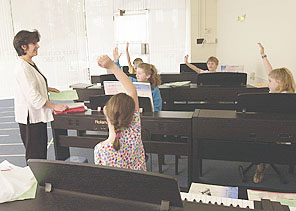 The Music Workshop of Concord is dedicated to providing an environment in which students of all ages grow musically, intellectually, emotionally and creatively.
The school offers programs from early childhood music and movement, to group piano, to individualized instruction in a nurturing setting.
The school's mission, since its founding in 1989, has been to provide students with experiences that will instill in them a life-long love and appreciation of music.
"Since music has so much to do with the molding of character, it is necessary that we teach it to our children."
--Aristotle